El aceite de cannabidiol (CBD) recetado se considera un medicamento anticonvulsivo eficaz. Sin embargo, se necesita más investigación para determinar otros beneficios y seguridad del CBD.
El CBD es un químico que se encuentra en la marihuana. El CBD no contiene tetrahidrocannabinol (THC), el ingrediente psicoactivo que se encuentra en la marihuana y que produce un colocón. La formulación habitual del CBD es aceite, pero el CBD también se vende como un extracto, un líquido vaporizado y una cápsula a base de aceite. Los alimentos, las bebidas y los productos de belleza se encuentran entre muchos de los productos con infusión de CBD disponibles en línea.
Actualmente, el único producto de CBD aprobado por la Administración de Alimentos y Medicamentos es un aceite recetado llamado Epidiolex. Está aprobado para tratar dos tipos de epilepsia. Además de Epidiolex, las leyes estatales sobre el uso del CBD varían. Aunque el CBD se estudia como tratamiento para una amplia gama de afecciones, como la enfermedad de Parkinson, la esquizofrenia, la diabetes, la esclerosis múltiple y la ansiedad, la investigación que respalda los beneficios del fármaco aún es limitada.
El uso del CBD también conlleva algunos riesgos. Aunque con frecuencia se tolera bien, el CBD puede causar efectos secundarios, como sequedad en la boca, diarrea, disminución del apetito, somnolencia y fatiga. El CBD también puede interactuar con otros medicamentos que estés tomando, como los anticoagulantes.
Otro motivo de preocupación es la falta de fiabilidad de la pureza y la dosificación del CBD en los productos. Un estudio reciente de 84 productos de CBD comprados en línea demostró que más de un cuarto de los productos contenían menos CBD que los etiquetados. Además, se encontró THC en 18 productos.
Si planeas usar productos que contengan CBD, habla con tu médico.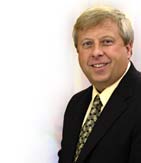 Aromaterapia: ¿Es beneficiosa?
Conoterapia
Jan. 24, 2019
Miller B. Labeling accuracy of cannabidiol extracts sold online. JAMA. 2017;318:1708.
FDA approves first drug compromised of an active ingredient derived from marijuana to treat rare, severe forms of epilepsy. U.S. Food and Drug Administration. https://www.fda.gov/newsevents/newsroom/pressannouncements/ucm611046.htm. Accessed Nov. 20, 2018.
State medical marijuana laws. National Conference of State Legislatures. http://www.ncsl.org/research/health/state-medical-marijuana-laws.aspx#2. Accessed Nov. 27, 2018.
Devinsky O, et al. Effect of cannabidiol on drop seizures in the Lennox-Gastaut Syndrome. The New England Journal of Medicine. 2018;378:1888.
Cannabidiol. Natural Medicines. https://naturalmedicines.therapeuticresearch.com. Accessed Nov. 5, 2018.
Cannabidiol. Facts & Comparisons eAnswers. http://www.wolterskluwercdi.com/facts-comparisons-online/. Accessed Nov. 5, 2018.
Portenoy RK, et al. Cancer pain management: Adjuvant analgesics (coanalgesics). https://www.uptodate.com/contents/search. Accessed Nov. 14, 2018.
See more Expert Answers
.