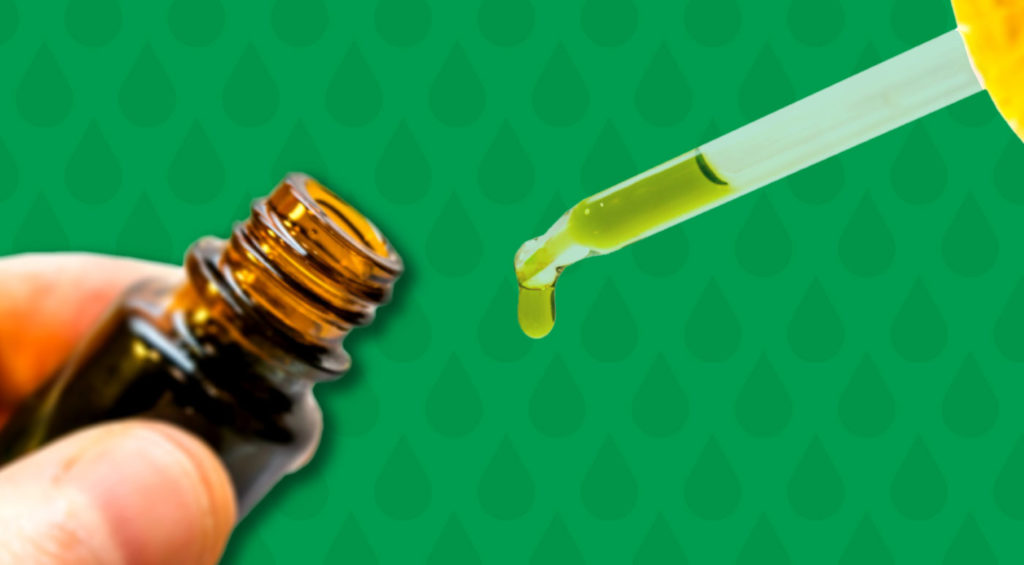 Choosing a CBD oil is like picking a beach vacation. Sure, there are plenty that sound great, but which one is really going to give you the revitalizing effects you need?
At A Glance: Our Top 5 Picks for CBD Oils on the Market Today
Which of the Top 20 CBD Oils Is Best for Me?
There are a few key factors that play a role in deciding on your personal top pick. Are you looking for the full suite of cannabinoids that creates the entourage effect? Reach for a full spectrum oil made with aerial parts. This is the part of the plant that's bursting with active cannabinoids—in particular, cannabidiol (CBD).
The aerial parts of a true hemp plant also contain about 0.3% THC. Though it's true this is the chemical that can get you high, this concentration is what separates marijuana from hemp. Most popular recreational marijuana strains have far higher concentrations, often landing within reach of 20% THC.
Why Is There THC in CBD Oil?
Even though the THC present in hemp-based CBD products is microscopic, it is still present in plenty of products. When it is, it's called full-spectrum hemp.
There is some practicality to THC, even if it isn't being used to create a high. When all the chemicals nature intended to be together join, they are strongest. In the case of hemp, CBD is the star of the show, and the constituent cannabinoids are there to help it reach its full potential.
There are some people who don't want to have these constituent cannabinoids (namely THC). The good news is, there are two completely THC-free CBD oil products available: broad-spectrum and isolate.
Broad-Spectrum vs. Isolate
Broad-spectrum CBD oil will contain a range of cannabinoids of the plant (CBD, CBG, and/or CBN), none of which have psychotropic effects. But there is absolutely no THC in these products. That is completely stripped out.
Alternatively, isolate-style CBD oils strip the active cannabinoids down to nothing but CBD, giving you CBD products that are 99%+ pure. 
What Are the Top CBD Oils?
There are also other factors to consider when you're combing through CBD oils—like how you intend to use it. CBD can be taken in many ways, from drinking a CBD tincture to vaping a juice. So the type of oil you get should always match the chosen uptake.
Many people like the ease of dropping the oil under the tongue and the letting the effects take place quickly. Others prefer to add it to drinks or smoothies. These two methods of ingestion can be used with the same type of edible CBD tincture–which you'll find on this list. 
Note: If you intend to vape CBD, be exceedingly careful which product you buy. Not all products are made to be subjected to the high heat that's necessary to create the vapor. Vaping the wrong type of CBD oil can compromise the oil or even your health.
CBD is a great substance that, when added to your wellness routine, can work wonders for your overall health! There is no need for there to be danger involved as long as you make a well-considered choice and are presented with the best products available.
Here, you'll find 20 of the most trusted, valued, and proven CBD oil products on the market today, so you can have peace of mind when you buy and truly reap the benefits when you start using it. 
Top CBD Oils
1. Kanibi
Kanibi aims to provide the highest quality CBD oil using science. The company takes their products seriously, from only using the purest PCR hemp in the nation to ensuring that each batch of CBD oil is tested by not one, but two independent laboratories. Just to be clear, this is a full-spectrum CBD oil, so it contains added terpenes and phytocannabinoids that synergistically blend with the CBD for a more enriching experience. 
You can choose between four flavors, including skittles, lemon lime, choco mint, and cinnamon, or the unflavored option for a more natural earthy taste. Kanibi's products are available in two potencies, a 1,500 milligrams and 750 milligrams per 30-milliliter bottle. And the best part? At less than 10 cents per milligram CBD, Kanibi is an incredible value.
Best for: High-quality, laboratory-tested CBD oil
2. Joy Organics
Joy Organics is a family-owned and operated company driven by values like compassion, integrity, and excellence. You can see that the company is true to these tenets, as they produce an excellent affordable product and donate a portion of their revenue each month to select nonprofit local and global businesses. Joy Organics' CBD oil is THC-free, and laboratory tested for purity. 
With Joy Organics, you can choose between four potencies: 225, 450, 900, and 1350 milligrams. The 450-milligram option is priced just under $54, making this CBD oil one of the most affordable on the market. Tranquil mint, orange, lemon, and a natural flavor are available for your tastebuds' satisfaction. Joy Organics believes in its products and stands behind them with a 30-day money back guarantee. 
Best for: Affordable broad-spectrum CBD oil with added essential oils
3. Green Roads
Green Roads is a brand of products crafted with care by pharmacists aiming to create the ultimate in quality CBD oil. The brand has been named the top privately held CBD company in the nation, which comes as little surprise with thousands of satisfied customer reviews. Their CBD oil is extracted from non-GMO industrial hemp plants grown on U.S. farms. 
Green Roads by no means produces the cheapest CBD oil available—60 milliliters of oil costs just over $340—but you can be sure that their product is one of the best broad-spectrum THC-free CBD oils available. Each serving contains only 5 calories, with 4 grams of carbs and 1 gram of sugar. For every 1-milliliter serving of this oil, you are getting 58 milligrams of cannabinoids. 
Best for: Broad-spectrum, THC-free CBD oil 
4. FAB CBD Oil
We are guessing that the name FAB is short for fabulous, because this company's products are nothing short of amazing. If you have the time, visit their website and check out the customer reviews. FAB CBD has a true fan following who can't wait to tell you what great products they produce. 
FAB allows you to choose exactly what you want by offering four potencies and five flavors: mint, citrus, berry, vanilla, and natural, if you don't mind an earthy taste. The lowest available potency is 300 milligrams, and 2,400 milligrams is the highest, in a 30-milliliter bottle. The 2,400-milligram bottle will only set you back $129, which makes this product one of the most potent and affordable options on the market. 
Best for: The highest concentration of CBD per milliliter or serving
5. SabaiDee
SabaiDee is a company dedicated to more than selling CBD products—though they take that responsibility pretty seriously as well, with both in-house and third-party testing for purity. The company cares about the environment, and for every order placed through SabaiDee, they will plant one tree to combat global deforestation. 
All the industrial hemp plants used to make SabaiDee's CBD oil is grown at one farm in Colorado. There is complete transparency from the time the first industrial hemp seed is planted, to the time the peppermint-flavored broad-spectrum CBD oil reaches your lips. 
The company has four primary product lines, called Good Vibes, Pure Good Vibes, Super Good Vibes, and Mega Good Vibes. Each product line is distinguished by potency, with the lowest containing just over 8 milligrams per serving, and the highest with over 80 milligrams per serving. The Pure Good Vibes is an unflavored option that contains 33.5 milligrams of CBD per serving. 
Best for: Taste… if you like peppermint
6. CBDistillery
You'll be able to find CBDistillery oil in nearly 1,500 retailers nationwide, and they've earned their far-spread, well-regarded status. Voted Mashable's #1 Value Brand in 2019, their full spectrum oil comes in five different potencies to cater to your specific needs. These oils are unflavored, and most customers enjoy the clean slate it provides for creating their own CBD experience.
As one of the most affordable brands there is, it's worth spending the time and money experimenting with which level works best for you. If you're looking for your best bargain buy, $70 for the 1000 mg bottle will cost about $.07 per mg—definitely a bargain among the industry. 
If you want to go big, you can get a 5,000 mg bottle for an even better discount: $.05 per milligram.
Best for: Trying multiple options so you can customize the potency levels that work best for you.
7. Mana Artisan Botanics
While most of America's hemp is grown in Colorado, California, and Kentucky, some of the tastiest full-spectrum oil comes from the Hawaiian brand Mana Artisan Botanics. While they don't grow their own hemp (though they assure their customers they're working on it), their formula combines a delectable vanilla extract with Hawaiian turmeric for an anti-inflammatory powerhouse.
They bring all these wholesome ingredients together with a standard coconut MCT oil, with the additional option of trying their limited edition Macadamia Oil.
This is a slightly different take on the standard CBD tincture, but it can be used just the same as you'd use any other product. It also comes in one of the highest concentrations of cannabinoids available: 3600 mg. Add it to food, drink, or just enjoy the exotic flavors on their own. 
Best for: Anyone looking for a full-spectrum hemp oil with organic and tropical ingredients, including turmeric. 
8. Receptra Naturals
Pain relief often starts with anti-inflammation, and the combination of turmeric and CBD is one that has health nuts excited. Receptra Naturals makes a CBD oil that's intended to help aid with recovery and comes in increasing potencies of CBD.
The Prime version is intended as a beginner's formula and is best used for defense against daily stress—including workouts, anxiety, or sleeplessness.
To battle some bigger problems, take a look at the Receptra Plus CBD Oil. Moderate pain from health concerns like arthritis or a sports injury will likely need the added punch packed into the Plus formulation.
For the most intense formula from Receptra, their full spectrum Elite CBD Oil gives you a stash of up to 2,000 mg of CBD. This formula is ideal for those with exceedingly active lifestyles or who are consistently doing high-intensity workouts. 
All these formulas can also aid with focus, energy, and restfulness and have a tasteless hint of anti-inflammatory turmeric. If that's what you came for, rest assured that this is one of the best value formulas for anti-inflammation—and it comes at about half the cost of the Hawaiian-made Mana Artisan.
Best for: Varying levels of pain and activity, plus turmeric. 
9. Bluebird Botanicals
Another reigning champ of the CBD industry is Bluebird Botanicals. Earning the Best Hemp Company award at the 2018 Cannabis Business Awards, Bluebird Botanicals has proven that they're a company to be reckoned with. 
They third-party lab test all their products, ensuring they're not only free from solvents, heavy metals, and pesticides, but also potent in the areas they promise. They blend the CBD extract in all three of their formulas—Classic, Complete, and Signature—with hempseed oil and terpenes. 
As far as choosing the right formula for you, it all comes down to what else you're looking for from your blend. All three Bluebird options come with the same concentration of CBD. The Classic formula is simply hempseed oil and CBD extract. The Complete formula takes it up a notch and combines a blend of raw and heated CBD materials, plus a specialty steam-distilled hemp extract. The Signature formula is infused with black cumin seed and frankincense—two essences that are widely known to enhance general wellness.
Aside from the formulas being affordably priced on their own, Bluebird Botanicals also creates a sample pack where you can test and taste all three formulas before you come back for more—and they're confident you will. Bluebird Botanicals rounds out or list of the top full spectrum CBD oils.
Best for: Formula options that keep a consistent potency.
10. Mission Farms
Headquartered in Oregon, Mission Farm's hemp is cultivated in the state's nutrient-rich volcanic soil in open sunlight and fresh air. Fed by the waters of the Deschutes River, it is organically grown and planted, tended, and harvested by hand. This is some of the cleanest and highest-quality hemp available.
Like many other companies, Mission Farms was founded by people who experienced the healing power of hemp for themselves and wanted to bring it to others. The company offers a wide array of CBD products, including some impressive topicals. But their Relax CBD Oil is one of our favorites. 
The full-size formulation contains 1000 mg of CBD (roughly 40 servings) and is infused with essential oils and terpenes that are thought to relieve stress and anxiety and elevate mood. It has a mild, pleasant flavor and is free of any additives or chemicals. Currently, the product is just $74.25—a bargain at approximately seven cents per milligram. 
For those who want to try it out before investing their hard-earned dollar, Mission Farms also offers a 250 mg trial-size bottle of their Relax CBD Oil for $29. To sweeten the deal, the company offers a 30-day money-back guarantee if you don't like it, so there is no risk in checking out this highly-rated product.
Best for: Users who want CBD products sourced from hemp that has been grown in the open air
11. Elixinol
Elixinol's original mission began 25 years ago with paper, clothing, and fibers, but along the way, they found that hemp yielded more than just consumer goods. Like many others, they discovered its beneficial therapeutic properties to the human body as well. With a strong dedication to research, science, and innovation, the company brings some of the best-loved and highest-quality CBD products to the marketplace. 
The brand has recently undergone an overhaul, so the website and packaging look much different than the original. However, rest assured that their formulations are just as good as ever, if not better.
Their Broad Spectrum Daily Balance Tincture contains all of the therapeutic compounds of the whole plant without the THC. And this formula has something special as well—the inclusion of the cannabinoid and terpene beta-caryophyllene. BCP is thought to increase efficacy and aid in absorption, making this tincture more bioavailable than some. 
It's available in four potencies: 133mg, 500mg, 1000mg and 4,000mg. Prices range from $9.99 to $199.99, making their highest potency product just five cents per milligram of CBD. CO2-extracted and made with organic hemp, the tincture has a light wintermint flavor that is easy on the tummy.
Best for: Shoppers looking for a tincture with all the complementary cannabinoids minus THC.
12. Garden of Life
The FDA has yet to approve CBD as a medicine outside of the seizure-treating drug Epidiolex, but healthcare professionals are already on the case. Garden of Life's CBD oil is formulated by oard-Certified Neurologist and Fellow of the American College of Nutrition doctor, Dr. David Perlmutter. Then, it's third-party lab tested for purity.
Garden of Life takes out the THC but still manages to promote the entourage effect by keeping the other cannabinoids. Lab results prove that the sustainably-grown, non-GMO hemp used by this company turns into a CBD oil that contains all the useful cannabinoids with non-detectable levels of THC. 
The formula is also vegan and gluten-free. Garden of Life uses gardens of the cannabis plant to create what was voted the Best CBD Product at the Cannabis Business Awards. At levels of 10, 30, or 50 mg per serving, it's a safe bet for a quality product. 
Best for: Those looking for a CBD oil formulated and backed by a world-class physician.
13. Endoca
European-made Endoca CBD offers pure product that's potent with CBD, terpenes, and accompanying cannabinoids in concentrations of 3% and 15%. The goal of their formula is to target the endocannabinoid system, which is the reason they (and many other brands) strip away the THC and preserve the remaining suite of cannabinoids. They stand behind a sustainability- and organic-focused production of the one element of wellness that's completely green.
In addition to their terpene-packed CBD oil, Endoca promotes the adoption of a healthy lifestyle to customers who start using their product. There is no miracle cure-all, though CBD would be in the running if there were, and the best way to reap the full benefits of CBD is to make sure the entirety of your healthcare routine is chemical free.
Endoca is a unique brand that gives you a rare option in their CBD oils. The two CBD oils in their webstore are CBD Hemp Oil Drops and RAW CBD Hemp Oil Drops. Both are packed with CBD, but the RAW CBD drops don't expose the active CBDa to heat—the element that transforms CBDa to CBD. Both options contain CBD, but CBDa is more abundant in the RAW formula. 
Best for: Those interested in exploring the benefits of CBDa. 
14. Hemp Bombs
Another brand that focuses on full-potency CBD oil and cuts out the rest, Hemp Bombs has a seemingly endless line of THC-free CBD products. They make gummies, vapes, capsules, oils, topicals, and even shots made with USA-grown hemp. 
Their CBD oil, specifically, is a limited-ingredient product. It's non-GMO and vegan, made with hemp oil, grape seed oil, MCT oil, and your choice of peppermint or watermelon flavoring. That's it!
What we love about Hemp Bombs is also that they realize they have a wide range of products in varying potencies, so they try to guide you through the process of shopping for CBD as best they can. Each product page has a list of FAQs just at the bottom of the page, so you don't have to look far for answers to questions like "How much should I take?"  or "Will it get me high?"
We'll save you reading the latter question and confirm that broad spectrum CBD oil—including the Hemp Bomb formulas that contain as low as 300 mg and as high as 4,000 mg—never has detectable levels of THC. It won't get you high, nor will it show up in lab results. 
Best for: Those looking for a range of potencies for a broad spectrum oil in familiar flavors. 
15. Nanocraft CBD
Nanocraft is another high-quality, American brand with a commitment to providing THC-free CBD extract. For their carefully crafted CBD oils, they opt for the broad spectrum route as opposed to isolate.
The tincture is made in three different formulas: one for night, one for day, and the pure, classic formula, which is flavored with an energizing ginger citrus tang. The night-time formula contains a touch of melatonin to promote sleep, while the day formula boosts your mood and energy with L-theanine, rhodiola, and a dash of caffeine.
Some people don't really need the extra supplements and just want the CBD. Nanocraft's Pure Formula fulfills this need. It's a modest 750 mg bottle with the ability to soothe daily pain or aid in exercise recovery.
This trio of products arguably covers it all—night, daytime, and everything in between. If you find yourself a fan, you can subscribe and get 15% off. If you find you aren't a fan, you're covered by a 30-day money-back guarantee.  
Best for: Night-time, daytime, and any other time in your day that needs a boost. 
16.  Hemp Lucid
"Whole-plant Hemp CBD for Health" is their motto, but Hemp Lucid goes the broad-spectrum, instead of the full-spectrum route. The THC is stripped, leaving the other active cannabinoids. With Hemp Lucid's Kalki THC-free CBD in MCT oil you'll get a terpene-rich MCT oil and whole-plant CBD extract without a trace of THC. 
Customizing your dose is made simple. The starting level of CBD you can get is 250 mg, which is a nice low dose for beginners. For more experienced users with a need for higher doses, Hemp Lucid oil increases gradually from there and finally maxes out at their highest potency with a 1500 mg formula. 
In addition to a CBD oil in MCT oil, they've created a water-soluble product. It works essentially the same way, but uses vegetable glycerin and isoterp instead of MCT oil. 
It's unflavored, which could be a bummer, but the bright side is that it's also non-GMO, USDA Organic, and GMP certified. You'll have a good product on your hands. 
Best for: Anyone looking for one of the only THC-free CBD oils that is made without MCT oil and is water soluble.
17. Medterra
A company whose full range of products are made with CBD isolate, Medterra has surely made a work of art out of this niche. They offer hemp extract in a range of products, including capsules, creams, and, of course, CBD Oil tincture.
Every one of their products is guaranteed 99%+ THC-free. And Medterra strives to only use the best ingredients. 
Night and Day formulas of CBD capsules add melatonin and caffeine respectively, plus added L-theanine and B vitamins for good measure. Women also get the opportunity to indulge in a CBD capsule that caters to their specific monthly wellness needs. 
As for Medterra's CBD tincture, it's 99.6%+ THC-free CBD oil blended with coconut oil—and absolutely nothing else.
Regardless of what they do add, Medterra's formulas are guaranteed to be non-GMO and third-party lab tested for contaminants, so purity is covered across the board. The variety of products offered, the variety of formulas offered, and their purity guarantee makes Medterra our #1 top CBD Isolate oil.
Best for: Those who want a near-pure CBD without any additional oils, fragrances, or additives. 
18. Pure Hemp Botanicals
Avoiding THC in their CBD oils is not something Pure Hemp Botanicals always does, but they make an exception for their CBD Oil Isolate Tincture.
The oil is made from 100% industrial hemp that's stripped completely of anything but CBD, and then blended with hempseed oil. This acts exactly the same as any other MCT oil (like coconut oil, for example) but it makes the product that much more pure. Hempseed oil doesn't have any of the active chemicals that the aerial parts do; it simply provides a natural, nutty taste to carry the active CBD. 
Pure Hemp Botanicals Isolate will deliver 25 mg doses by dropper of CBD oil. The full bottle is 750 mg of CBD, which is a nice moderate dose of CBD, and it's worth trying for only $.05 per mg.
If you need to increase or decrease your concentrated dose, Pure Hemp Botanicals offers elevating potencies to help you customize your dose. And they're all made with the same simple pair of hemp-based ingredients.
Best for: Those who like a hemp product made wholly from the plant (but without the THC).
19. Try the CBD
Like many of their peers, Try the CBD makes their CBD friendly for any and all who venture to try it. That includes both full spectrum and isolate formulas. 
Their THC-free oil is bursting with all the good stuff you want, like essential fatty acids, antioxidants, and nothing but all-natural CBD extract. The 3000 mg bottle of CBD oil is one of the best in terms of value, but they also have a few alternatives with lower potency. If you are looking for daily doses around 5 mg, reach for the 200 mg option.
Try the CBD's THC-free formulas contain only CBD—all the other active cannabinoids that occur in hemp and CBD oils are non-detectable.
Every product, regardless of potency, comes back with lab tests, so you can see for yourself that you have a coconut oil blended with nothing else except CBD.
Best for: Those who want the best deal for the highest concentration of THC-free CBD. 
20. Healthworx CBD
Healthworx, like Try the CBD, has a THC-free isolate that packs CBD in higher concentrations than most. At 1000 mg or 3000 mg, you'll get a lab-tested THC-free isolate blended with MCT oil—and it's unflavored. 
Brand loyalty pays off with Healthworx; you earn points when you shop with Healthworx again and score discounts. 
Healthworx is also a very informative brand. Although some customers report having poor customer service experiences, Healthworx works with you before you even make a purchase. Every product page is full of answered FAQs, helping guide you to the right dose and concentration for you.
Best for: Fairly-priced CBD oil with loyalty benefits.
Additional Resources on CBD Recommendations

Best Full Spectrum CBD oil
Should CBD Oil Be Refrigerated?
Best Time to Take CBD Oil